Natural Dyeing workshop at Drink Shop Do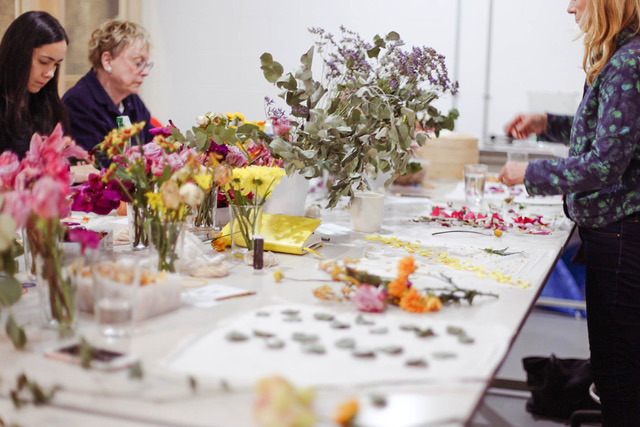 Natural Dyeing workshop at Drink Shop Do
Use fresh and dried flowers to naturally dye silk in this eco–conscious workshop with designer Georgia Bosson.
Learn how to dye silk with bundle dying using only natural flora. We'll be using seasonal plants along with a selection of carefully dried flowers..
Create a unique length delicate silk that can be used to make a scarf, pillowcase, lavender bags or even beautiful Japanese style Furoshiki gift wrapping.
You will leave with the knowledge and skills required to make your own bundle–dyed items, using simple equipment which can be found in your kitchen.
Workshop details:
6-8.30 pm
This class will take place at Drink Shop Do; https://drinkshopdo.co.uk/
The workshop fee includes two pieces of silk (either 45 x 45cm or 30 x 90cm approx) and all workshop materials, and a free drink.
**Please note the following conditions that apply to our classes:
Refunds
If you change your mind before the class has begun, you will receive a refund less 25% of the fee, provided it is more than 7 days from the start date of the class. There can be no refunds for cancellations made with less than 7 days before the start of the class.
Cancellation
In the unlikely event that the class has to get cancelled by Georgia Bosson due to unforeseen circumstances (such as illness etc) you will be notified as soon as possible. An alternative date will be offered, but if you can't make the new date you will be refunded in full.